This past school year, we pivoted to provide all college prep services virtually. Our "End of Year Review" recorded 122 virtual student & parent workshops, 75 1:1 college & career student counseling sessions and 2 special events. See below for more details!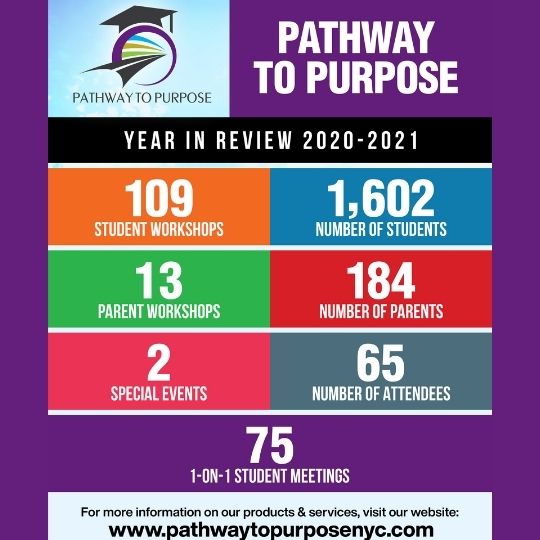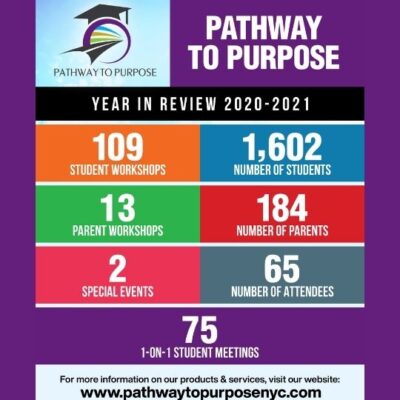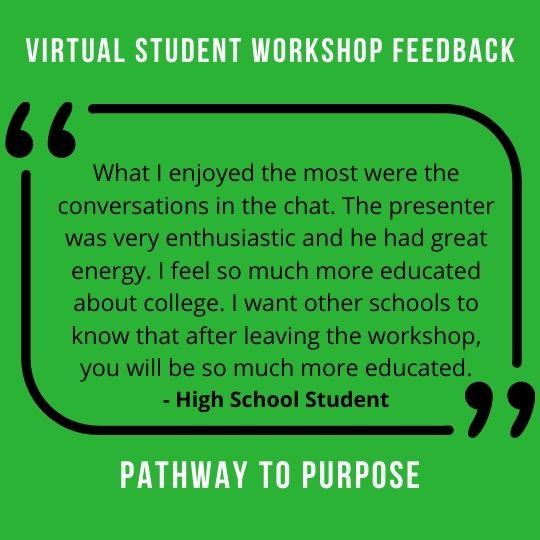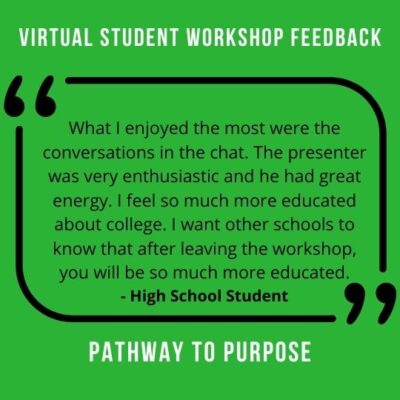 In addition, Pathway To Purpose partnered with a university to provide the first of its kind, Entrepreneurship Workshop Series. We also partnered with Built For The Trenches, a grassroots football summer camp, to deliver off the field, college, career and leadership workshops, which culminated with the middle & high school student athletes competing in a business pitch competition. Click the video below to check out the highlight from our Professional Etiquette workshop!
On the product side, we advanced the mission of making college prep simple, fun and accessible to students, parents and staff by shipping 1,250+ College Study Flashcards across the country.

The year's biggest innovation was the Pathway To Purpose, Student, Parent and Staff Empowerment Gift Boxes, which enriches the college-going conversations in-school and at home. Click the video below to learn more about the Empowerment Gift Boxes!
By choosing to innovate we have doubled down on our efforts to ensure students, families teachers and administrators have the tools they need to keep college and career prep a priority for students.
The Pathway To Purpose mission is to help students, families, schools, colleges, community based organizations and corporations give power and energy to education solutions. As stakeholders, we share equal responsibility in helping students meet college & career success. Over the last 4 years we have partnered together to impact 11,000+ students. Over the next 4+  years, we look forward to collaborating with you to impact 1,000,000 students through our College Study Flashcards.
We will be adding all 3 Empowerment Gift Boxes to our website right in time for the new school year! Stay tuned!