October 2021 marks 5 years of impact for Pathway to Purpose. We would like to thank you and invite you to join in celebrating Pathway to Purpose (P2P), 5 Year Anniversary! In 2016, Samantha Sinclair was starting a PhD program in Higher Education and was also inspired to start a business to help students tackle the many college preparation challenges they were facing.
In the last 5 years we worked across 24 school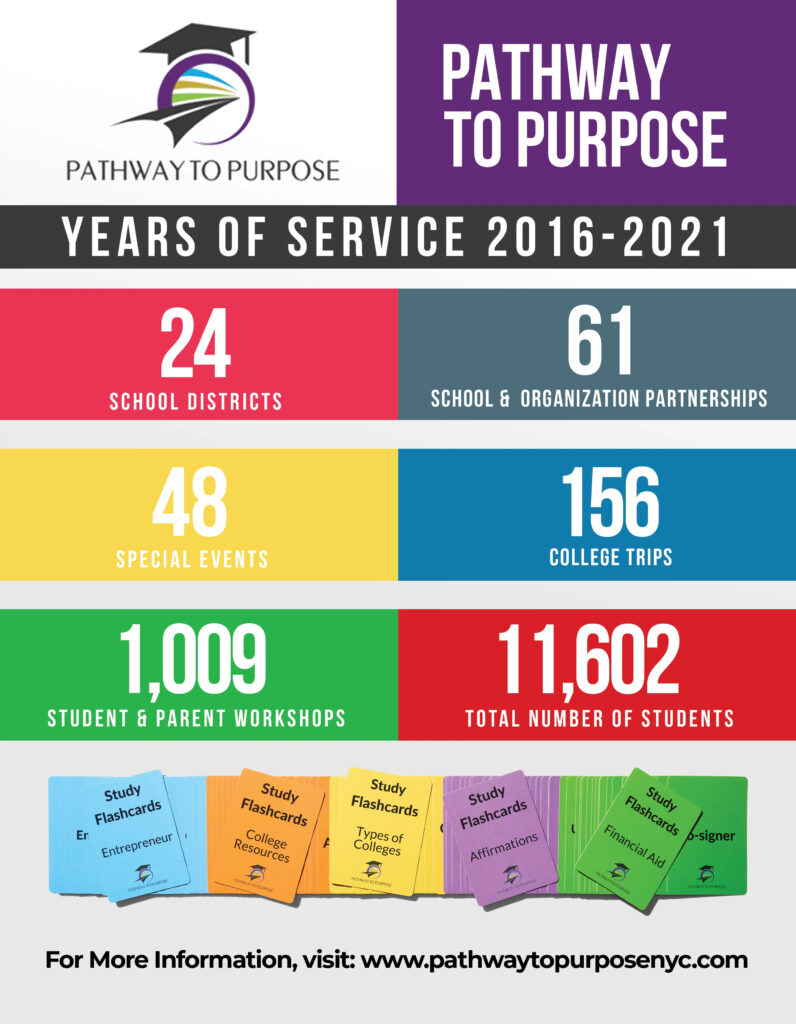 districts to host over 1,000 student, parent and staff workshops, organized 156 college trips and 48 special events, impacting over 11,600 students. In 2020, we launched the College Study Flashcards and the Student, Parent, and Teacher/Staff Empowerment Gift Boxes, engaging resources created to make college preparation simple and fun for students of all ages. Perfect for use in the classroom, at home, or on the go. The flashcard categories include: Financial Aid, Types of Colleges, Affirmations, Entrepreneur and College Resources.